Ombre a Mezzogiorno è il viaggio nel doppio identitario di una famiglia del meridione italiano immigrata nel Nord industriale. Tullio e Rita affrontano il proprio sradicamento, sullo sfondo di una Torino in transizione post industriale, in dialogo storico con una remota regione meridionale, la Calabria, che oggi si presenta spopolata e semi abbandonata.
Southern Wind is a journey through the double identity of an Italian family that migrated to the industrial North. Reality blurs between memory and a symbolic world. Rita and Tullio face their own uprooting, against the backdrop of a Turin in post-industrial transition, while carrying on a dialogue with a remote southern region, such as Calabria, that today appears depopulated and semi-abandoned.
Sullo sfondo di una Torino in transizione post-industriale ed una Calabria semi spopolata, una famiglia di immigrati calabresi affronta un viaggio nel doppio identitario alla ricerca delle cause che ne hanno indotto lo sradicamento nel periodo del boom economico italiano.
Tullio, ex operaio Fiat, veste i panni di un "ulisse pavesiano" che con la sua Fiat 126 targata Torino percorre la Vallata dello Stilaro in Calabria, il suo luogo di origine in un moto costante di riscoperta. È accompagnato da Rita, sua moglie, una moderna cummara calabrese emancipata al nord, ma strettamente connessa al suo luogo di origine ed alle tradizioni della sua terra. Come sua zia Carmela arrivata anni prima nelle case popolari di via Artom, è un residuo di un modo arcaico, una "penelope" che fila e attende. Antonio, nipote di Rita a distanza di anni da lei, è costretto a partire per andare a lavorare al nord. La storia si ripete ancora una volta.
Tullio e Rita incontrano personaggi di una Calabria arcaica e dimenticata le cui storie si intrecciano con i luoghi e le memorie di una lontana Torino industriale.
Tra simbolismo, mondo onirico e mondo reale, i due percorrono le ombre che la grande ondata migratoria italiana ha lasciato al sud ma anche al nord, scandagliandole attraverso il duplice sguardo di chi è partito, senza mai andare via.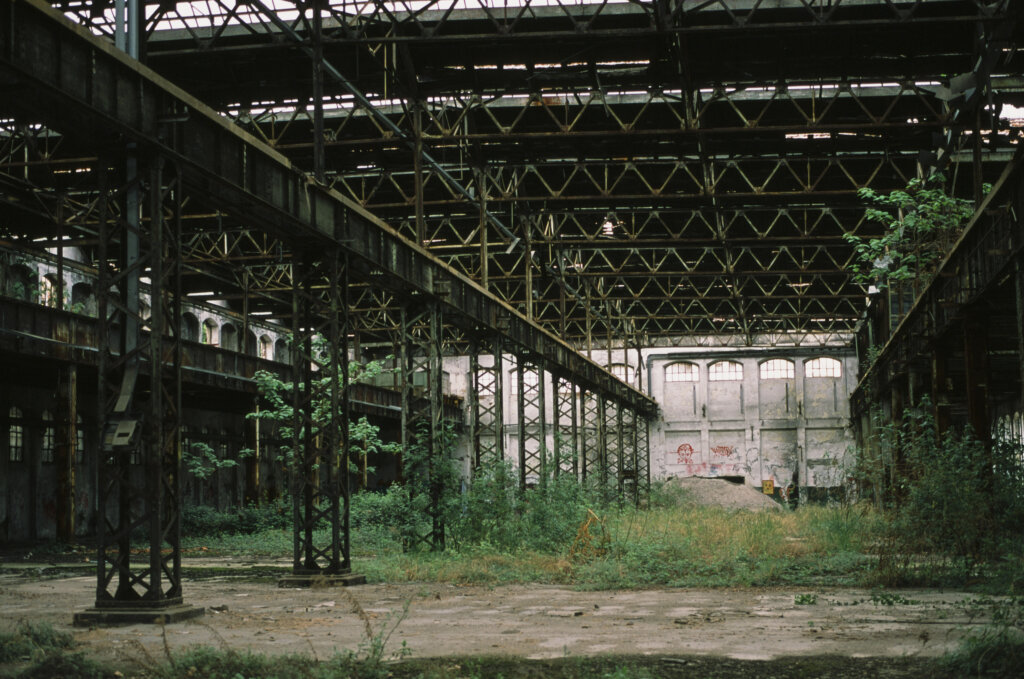 In the background of a Turin in a post-industrial transition and a semi-depopulated Calabria, a family of immigrants undertakes a double identity journey to look for the causes that led to their uprooting to the North during the Italian economic boom.
Tullio, a former trade unionist and ex-worker in the Fiat Nord section of Turin, takes on the role of a 'Pavesian Ulysses' who, with his Fiat 126, drives through the Stilaro Valley, his place of origin, in a constant motion of rediscovery. He is accompanied by Rita, his wife, a 'cummara' emancipated in the north, but closely tied to the traditions of her land.
Tullio and Rita meet characters from a forgotten Calabria whose stories intertwine with the places and memories of a distant Turin. Between symbolism, the dream world and the real world, they travel through the shadowy areas cast in time by the great wave of Italian migration, through the dual gaze of those who left without ever leaving.
Credits
with the parteciation of Francesco Tullio Carnuccio, Maria Rita Bumbaca, Carmela Mosca, Antonio Bumbaca, Elena Messina, Rocco AlÍ, Domenico Zannino, Francesca Vasile, Rocco "Coscia" Treccosti, Giuseppe Sabatino
directed by Enrico Carnuccio
artistic supervisor Enrico Masi
creative producer Davide Rabacchin
produced by Stefano Migliore, Stefano Croci, Enrico Carnuccio
sound recordist Claudio Andrea Chiera
audio post-production Jacopo Bonora
cinematography Stefano Croci
editing Enrico Masi, Enrico Carnuccio
produced by Caucaso
with the support of Calabria Film Commission, Piemonte Film Commission
SCREENINGS
March, 15th 2023
41° Bergamo Film Meeting – world premiere – Bergamo, Italy

June, 24th 2023
21° Ischia Film Festival – Ischia, Italy

August, 04th 2023
19° Magna Græcia Film Festival – Catanzaro, Italy

October, 07th 2023
4° Job Film Days – Torino, Italy
September, 01th 2023
29° Film Festival della Lessinia – Borgo Chiesa Nuova (VR), Italy